2022 award winner for the MBA Student Team project of the year from Florida Small Business Development Center at USF!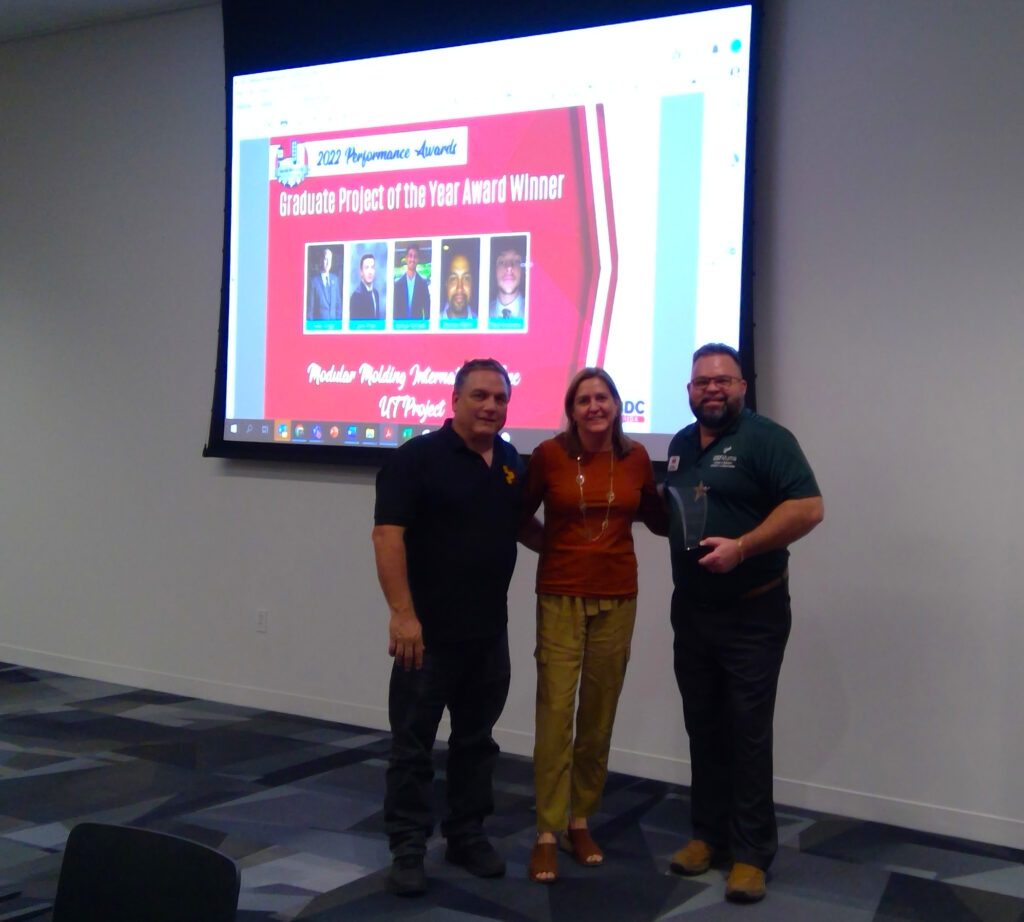 Modular Molding International, Inc.
The company was founded in April of 1991 by Jack E. Browder in Largo, Florida. From 1991 to 1996 Mr. Browder worked as the sole employee serving clients with services from jig grinding to building complete molds. In March 1996, Frank Meola joined Mr. Browder in business and they formed M & M Industries, a division of J.E. Browder, Inc. In 1999 due to declining health Mr. Browder retired.
In 2002, the name was changed to Modular Molding International, Inc. to convey the focus of the business in the coming years. In 2003, a patent application was granted to Modular Molding International Inc from the United States Patent Office for a modular molding system developed by the company. This system was developed to fill the needs of current customers, and sales still remain steady. At the present time the customer base is in plastic injection molds and production of plastic components.
The President of Modular Molding International, Inc. is Frank Meola. Frank has worked in the plastic injection industry for forty-plus years. Over the past 26 years as President, Frank has been responsible for the company's growth. Modular Molding International Inc is dedicated to exceed the needs of their customers with on time defect free products.